Complete set of tools and functions for backup and management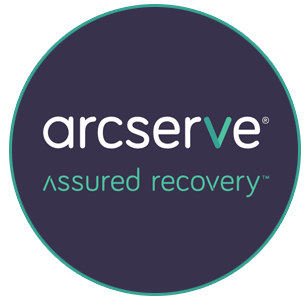 BrightStor ARCserve Backup features the highest levels of hardware support for even the largest devices, innovative support for storage area network (SAN) and network attached storage (NAS) environments and reliable protection of enterprise class databases and messaging systems.
BrightStor ARCserve Backup manages storage growth by delivering automation flexibility, ease of use, control and data integrity.
It helps you optimize your storage resources, control storage costs and maintain desired service levels by archiving infrequently used data sets to less expensive storage media.
Capabilities
Image-Based Backup
Data Deduplication
Bare Metal Recovery
Virtual Standby
Virtual Server Data Protection
Replication
High Availability
BrightStor ARCserve Backup for Windows (Key Features)
Complete backup / restore solution
Integrated backup to disk
Multiplexing capabilities – four streams of data
Backup Agent for VSS Snapshot local and transportable
Updated hardware error handling updates
SAN failover for Microsoft Clusters
Firewall ready
Centralised management of the backup environment
SAN and NAS based backups
Wide platform and application support
Central Management of BrightStor ARCserve Backup on Windows, NetWare, UNIX and Linux
Virus protection and data security
Backup Agent for Microsoft Exchange enhancements
Certified for Microsoft Windows Server
Backup for laptops and desktops
Brightstor ACRserve Backup for Laptops and Desktops is optimised for mobile users who are infrequently attached to the network. It is ideal for enterprises with a proportion of remote or filed-based users.
Have A Question?
Call us for expert advice.
0115 940 5000
---
How we helped James

We store lots of sensitive information include FTP details for clients websites and backups of their files. It was always in the back of my mind what would happen if one of those computers was stolen or damaged by a virus or hardware failure.
Richard explained Basic's cloud based storage at their secure location.
The cost of the backup service is extremely reasonable, and for the complete peace of mind that I'm now experiencing I'd say that it is brilliant value for money.
I'd highly recommend the Basic Online Backup service to everyone who values the information stored on their computers."
James Winsoar
Professional Backup Services
Total peace of mind