Basic Total System Protection
For complete business protection for your computers, servers and data we combine our backup and disaster recovery services to offer you Basic Total System Protection (BTSP).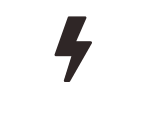 Data Corruption, Deletion, Hardware Failure, Vandalism, Theft, Fire or Flood can impact your business and become critical issues.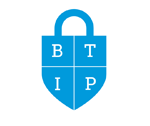 Invoke your Basic Total System Protection cover and feel safe in the knowledge you haven't lost any precious data.

Continue with your business.

Your clients will be thankful you are prepared and protected.
We take a complete image of your desktops and servers including backups of your data and software ready for when you suffer a critical incident. If the worse should happen we'll have your critical setup available to get you back up and running.
This option drastically reduces the time to get your systems back as there is no need to recover each element separately.
Continuity Testing
As part of BTSP cover your backup and images are monitored daily and we regularly carry out testing to ensure the recoverable images and data can actually be restored.
Expert Engineers
You get the benefit of over 35 years experience as an IT company when you partner with us. Our expert backup and recovery engineers have seen many different configurations and can show you how to get the best out of your network and devices, speed up your backup processes and build confidence your data is in safe hands.
Get in touch here - We can help.
BACKUP TIERS

BASIC
BACKUP
MONITORED
BACKUP
FULLY MANAGED BACKUP
BASIC TOTAL SYSTEM PROTECTION
BASIC'S OWN UK DATA CENTRE
(In Nottingham)
✔
✔
✔
✔
AUTOMATED CLOUD BACKUP
✔
✔
✔
✔
SUPPORT
Charged at Discounted Rate
1 Hour Per Month Minimum
Unlimited
Unlimited
SOFTWARE MONITORING & ALERTS
Customer Only
✔
✔
✔
DATA RESTORATION TESTS*
Chargeable
Charged at Discounted Rate
2 Test Restores Per Year
4 Test Restores Per Year
DATA LIVE RESTORATIONS*
1 Restore Per Year
2 Restores Per Year
4 Restores Per Year
6 Restores Per Year
DATA STORAGE INCLUDED
10 GB
75 GB
300 GB
Dependent on setup
FULLY MANAGED SERVICE
(Includes Software & Fixes)
—
—
✔
✔
RECTIFICATION OF ERRORS & RESTORATIONS
—
—
✔
✔
HUMAN MANAGEMENT & MONITORING
—
—
✔
✔
SYSTEM IMAGE RESTORATION TESTS*
—
—
—
2 Test Restores Per Year
SYSTEM IMAGE LIVE RESTORATIONS*
—
—
—
1 Per Year As Standard
NAMED DEDICATED DATA PROTECTION MANAGER
—
—
—
✔
DISASTER RECOVERY PLAN
—
—
—
✔
DR FACILITY
(8 + 2 Office in Ruddington)
—
—
—
✔
DIVERTED PHONES VIA DDI
—
—
—
✔
*Further test and live restorations are possible for an additional charge.