Accolade confirms our industry-leading credentials...
Basic Business Systems is once again celebrating reaching the 50 Best Managed IT Companies list for the UK, the second year running we've received this award.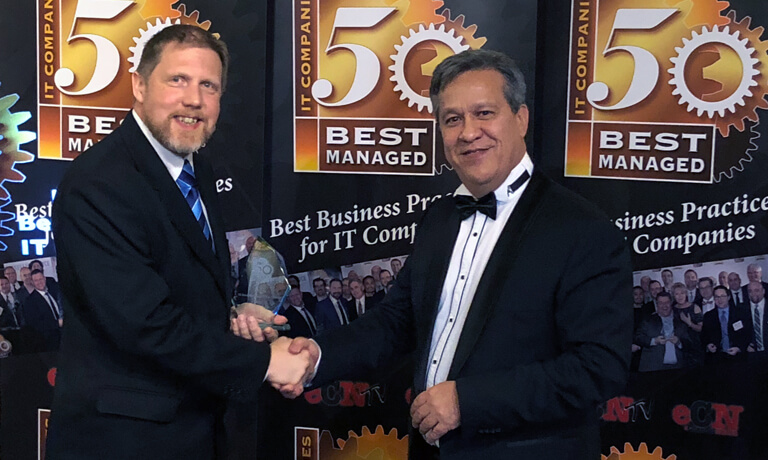 We are always seeking new or improved ways of working to stay at the forefront of the industry, and pride ourselves on building up strong partnerships with our customers over the long term.
Managing Director Richard Smith says: "Our process of continual evolution, systems processes improvement and using leading tools and techniques were in place before we entered the competition. However, it's very pleasing to win a slot in the top 50, which validates the hard work put in by the team at Basic.
"Basic have always had a customer-focused mindset, with a clear emphasis on doing what's best for our customers. Therefore, we're absolutely delighted to be listed and are confident we will continue to go from strength to strength."
Throughout 2018, we're planning further improvements in our software, process, IT support delivery, proactively managed IT service and software applications.
New challenges presented by cyber security and legislation compliance are imminent. We're looking forward to meeting these challenges head on with a combination of tools, software, methodology and expertise, helping our customers continue to effectively and effortlessly manage their data.