Screen shots of how to reserve your free copy for 29th July
You may have turned your PC on this morning and noticed a Windows logo in the bottom right hand corner of your task bar.
When hovered it reads "Get Windows 10". If you click on the logo you get a pop up window with the information in the following screen shots.
Step 1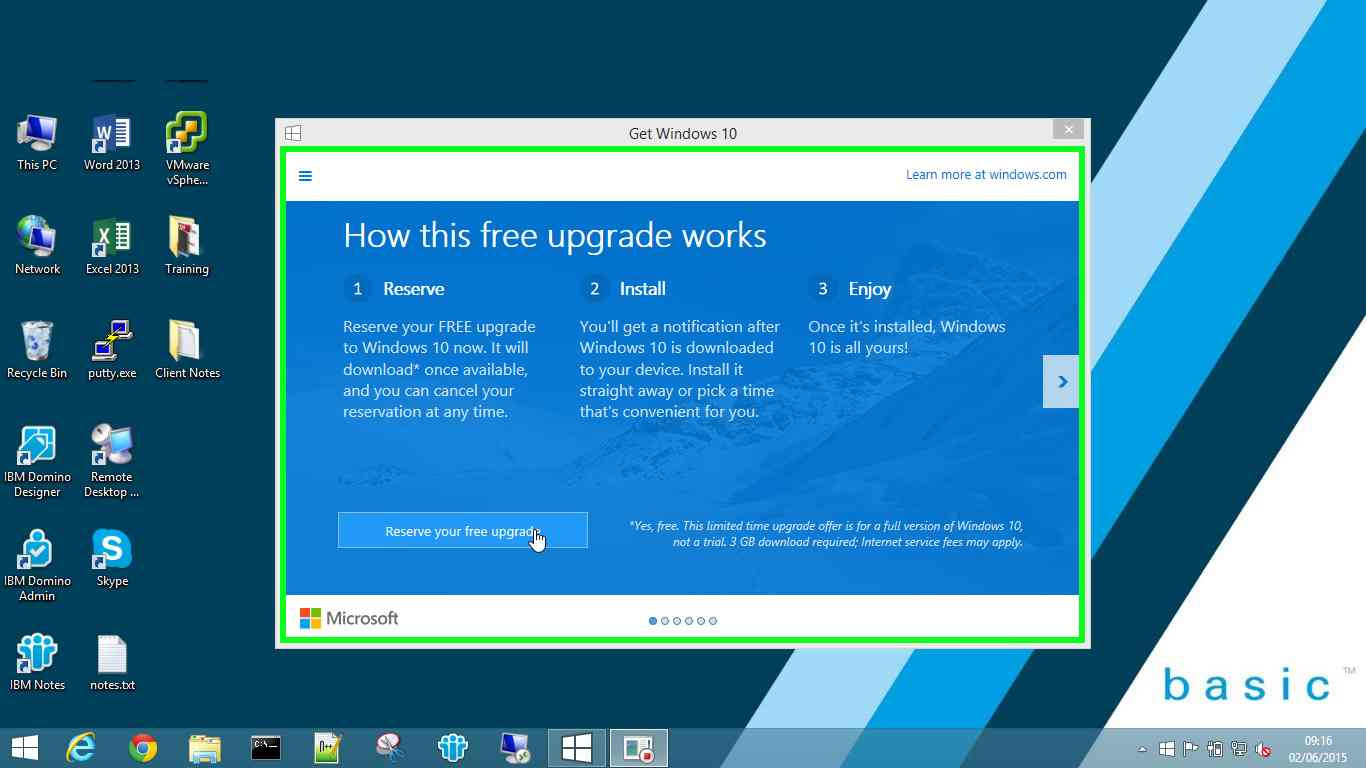 Step 2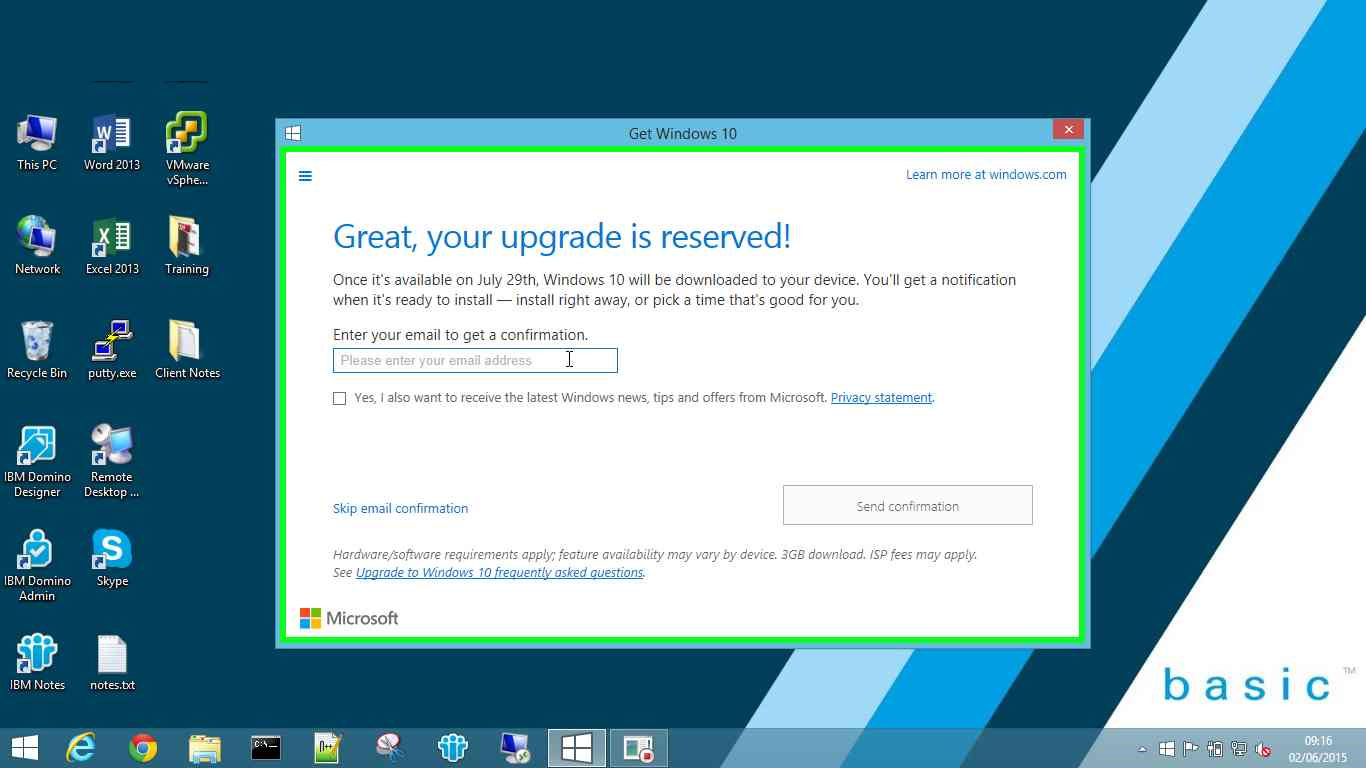 Step 3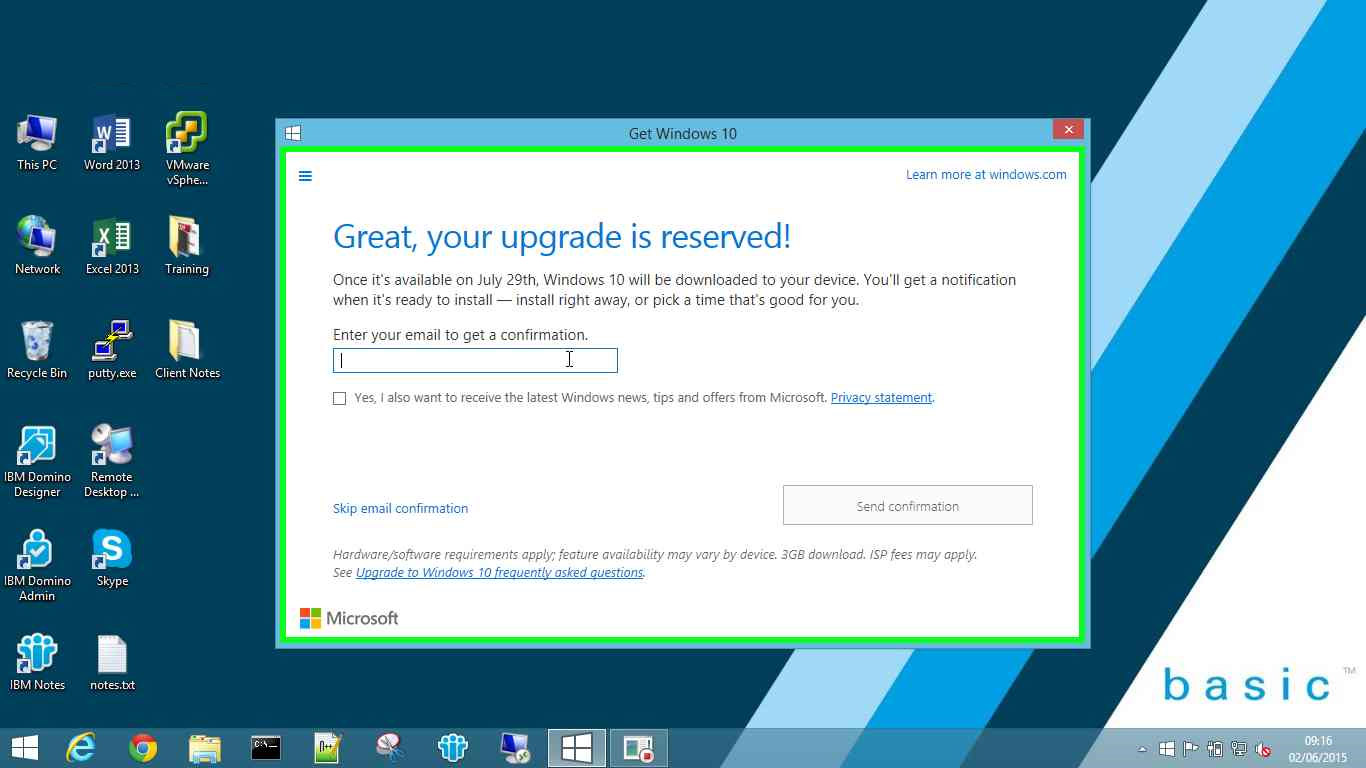 Step 4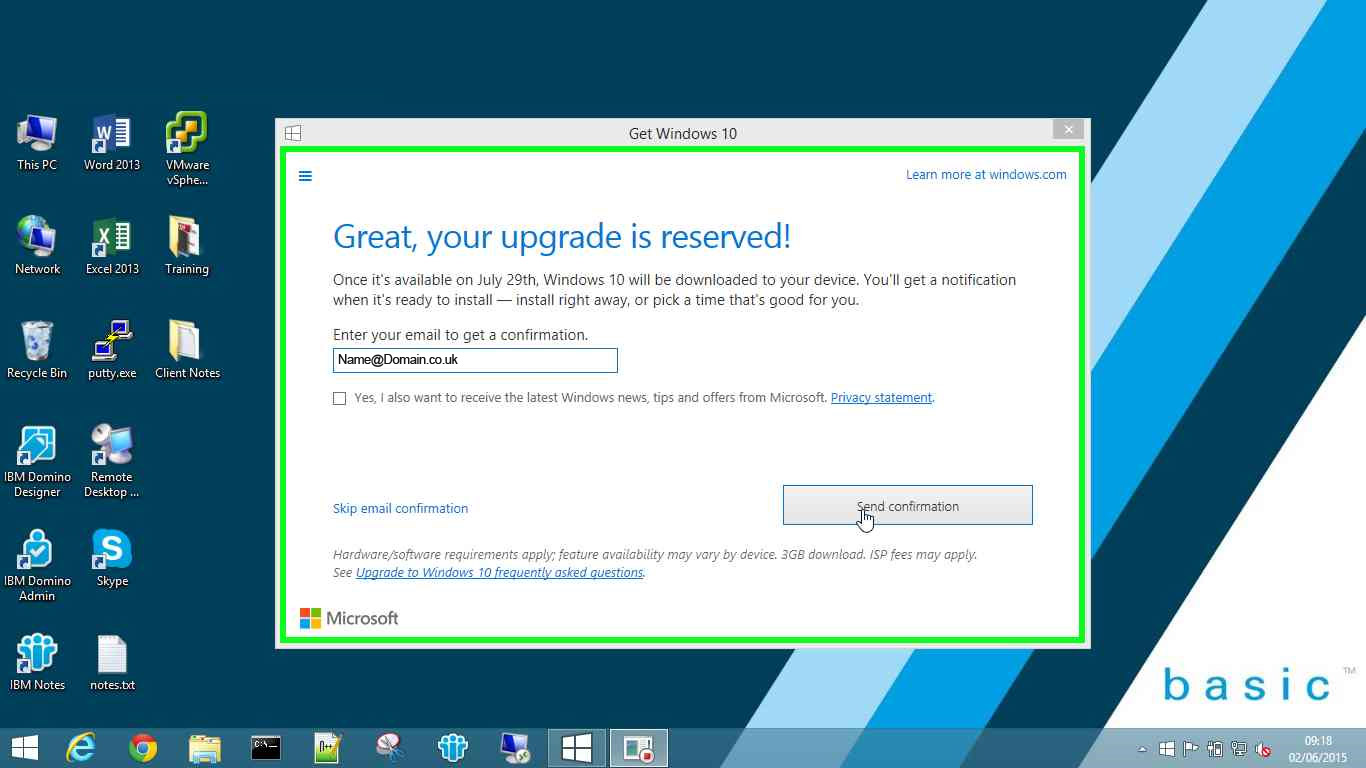 Step 5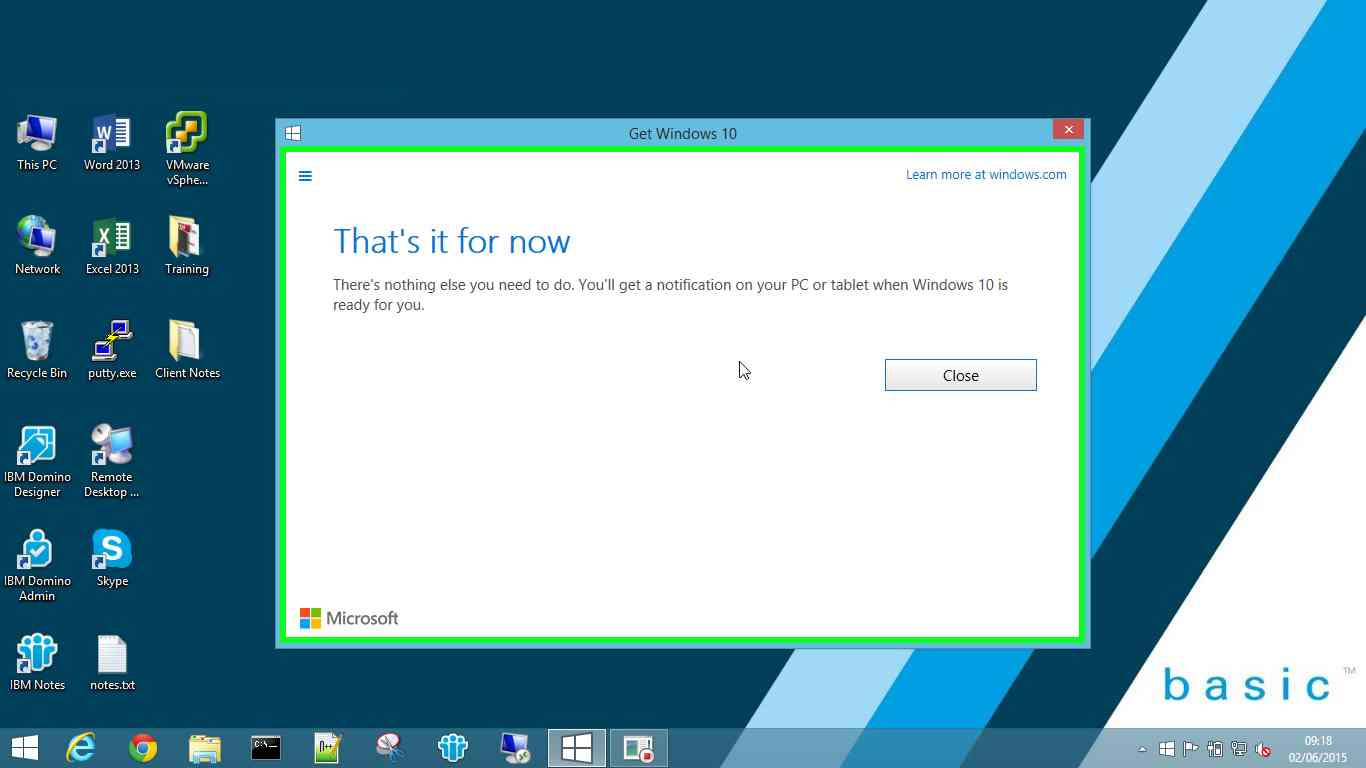 Step 6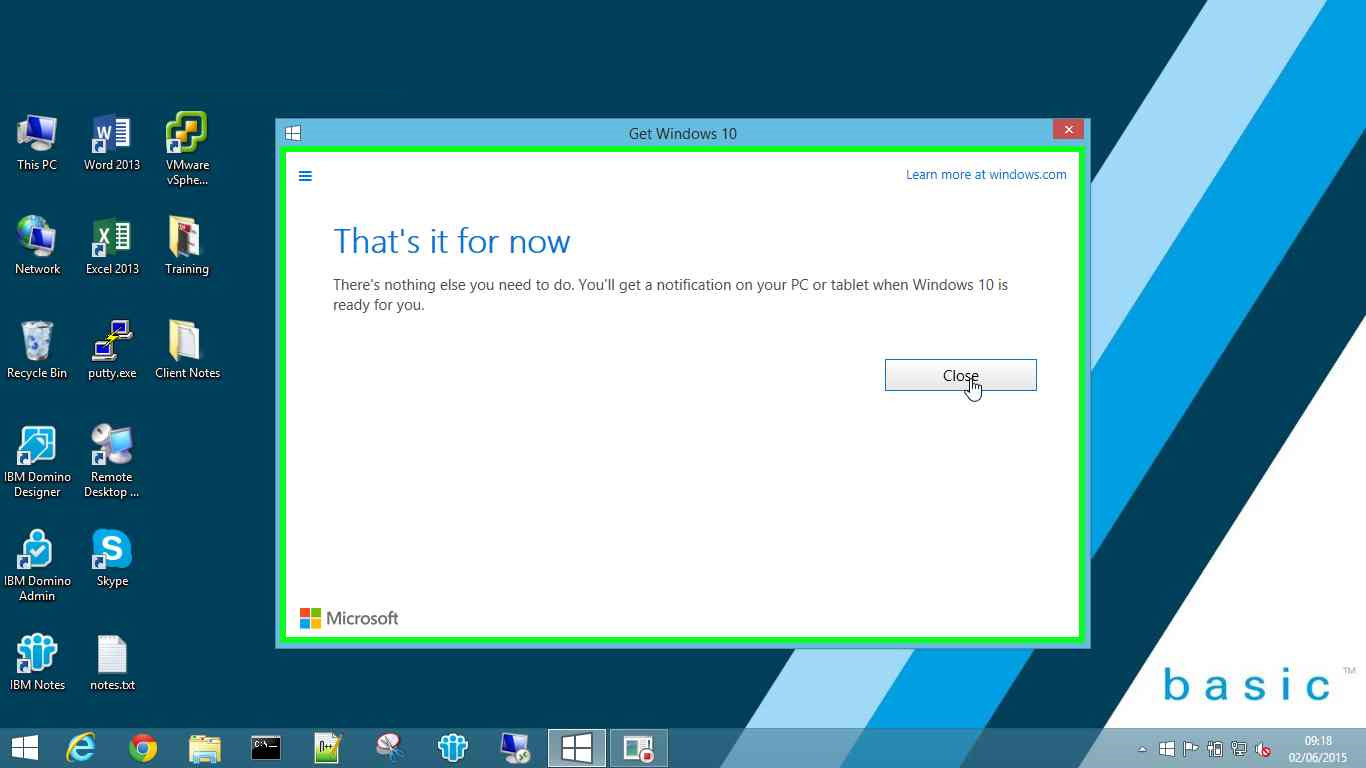 Considerations before you reserve the upgrade
Before you go ahead and sign up for the free upgrade you need to consider the likely impact of doing so.
As with all new major upgrades and new operating systems there is a small amount of uncertainty with whether or not all of your installed applications will work. There should always be roll back options but your safest way forward is to wait for the global community to install and test. This will highlight any problems with software or systems which are incompatible.
For more information about Windows 10 or to talk about your plan to upgrade with experts get in touch today.