Basic Business Systems Ltd are proud to be welcoming Abdullah from the Nottingham Business School, Nottingham Trent University. Abdullah is a Masters student and has a desire to learn more about working in a UK IT business.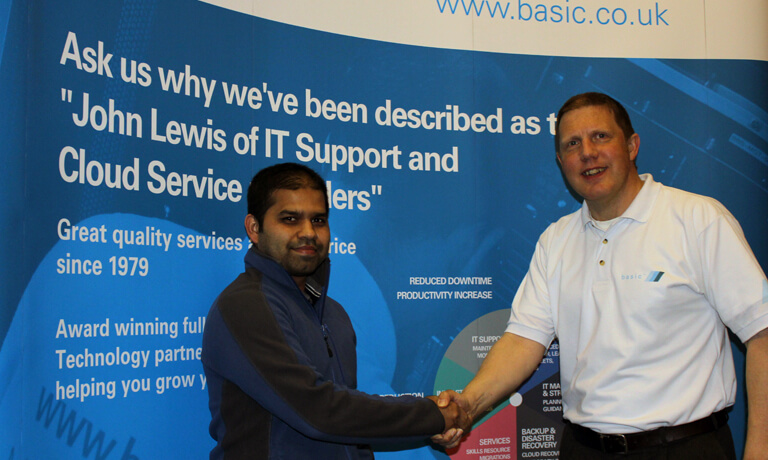 This is the first time Basic have been able to offer interns a place to experience how a busy and successful local business runs.
We are excited to be able to learn from their insights into our company and also our industry. By offering students a structured development opportunity, we not only gain by having some fresh ideas and a new perspective to what we are doing, but also advancing the students in giving them a glimpse into what a real working environment has to offer and mentoring them through the journey.
Abdullah says, "It is a great opportunity for me to work with Basic Business Systems Ltd where i can put my academic knowledge gained during the course into practice and i will learn how to work in real professional world. This practical experience will be really valuable for my future career. Thanks Basic."
Managing director Richard Smith commented, "Basic is an interesting company for Abdullah to experience, because we are a Nottingham IT Support business, but also our cloud applications are used both nationally and internationally. Therefore Abdullah will get an understanding of how we provide Managed IT Services for smaller businesses whilst at the same time getting a flavour of how we are developing our cloud applications and the challenges behind marketing those both in the UK as well as abroad.
We're excited to be working more and more with our local Universities and are pleased that the relationships have had a successful start."
We will also be continuing to offer internships in the new year, specifically from the De Montfort University in Leicester, and we look forward to developing more Midlands talent in the future.
For more information about Basic Business Systems Ltd please get in touch and for our online applications visit basiconline.net.