Over the last few weeks security experts have forewarned of a backlash against the takedown of Gameover command servers and that this would trigger an aggressive attack using Malware and Ransomware.
There have been a few variations of the infamous Cryptolocker popping up and although slightly different, Cryptodefense and Cryptowall are essentially the same. All will cause you major headaches especially if you don't have a solid backup and recovery plan in place.
Ransomware in the real world
We have seen, only last week one of our customers had fallen prey to encryption ransomware.
A quarantined email was released by two users, their antivirus was configured to block and report giving them options to release single messages for legitimate mail. This email contained a link to a website which opened a zip file containing the encryption software.
Two PCs and a Server which they were connected to, bit the bullet and were encrypted. All happening at the end of the day!
This gave them two choices: 1)Pay for the decryption key three times over or 2)Wipe the machines and server and rebuild.
Having a backup and recovery plan
A full backup of the previous night saved the day, which meant only losing one day's worth of work. Incremental backups throughout the day would have been an ideal situation but in this case, it wasn't an option. They have also changed the configuration of their antispam software so only an administrator can release mail in the future.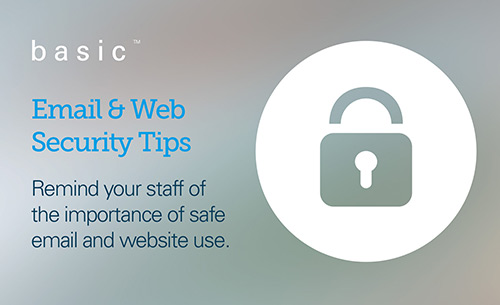 Educate against threats
Even if you have the proper firewalls and antispam in place you need to educate yourself and all of your staff with just how easy it is to be the weak link in the chain and release virus programs into the wild.
You can become infected by opening attachments in email or by simply browsing to an infected website.
Be aware that windows PCs and servers are not the only target. Mobile and tablets running iOS and Android operating systems are being targeted, aswell as Macs which have traditionally seen small numbers of attacks in the past.
Your setup might not allow for you to have a bullet proof system which covers all possible threats but what should be a must is a BACKUP!
Tips for protecting yourself against viruses
Be wary of emails from people you do not know
Do not click on links that you are not sure of where they will take you
Be cautious of links in emails and websites that are presented via a shortened url
Keep virus definitions up-to-date and scan your systems regularly
Backup, Backup, Backup!
If you are worried about your computer and server security or want to learn more about how a robust data backup plan could save your business please get in touch with one of our consultants.