Don't ignore the popup
After the recent rounds of updates from Microsoft, XP users will start seeing an alert on the desktop stating that XP support will be ending on 8th April.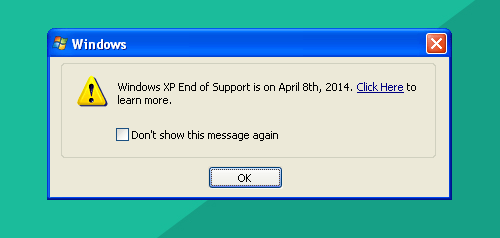 It also contains a link to the Microsoft XP end of support page.
It also gives you the option to check a box to "Don't show this message again". But, before you go putting ticks in boxes consider the implications of not upgrading your operating system.
If you want to find out more, then get in touch with Basic today and we'll soon have you on a manged plan to upgrade to a safer and secure environment.