Windows Server 2003 as old as MySpace and older than the iPhone!
It may suprise you that Windows server 2003 was released the same year as the not-so-popular-now MySpace. It also preceeds the release of the first iPhone by 4 years!
Support for Windows Server 2003 has ended. This means Microsoft will no longer provide security updates, fixes or online support for Windows Server 2003.

You'd probably look at people in amazement if they pulled out the first generation iPhone from their pocket. But while we are so readily open to upgrading personal technology, your business servers don't get the refresh they deserve. There are valid reasons to invest in an infrastructure change which will yield genuine business benefits.
Removing your dependence on Windows Server 2003 ahead of the formal end of support on July 14th, 2015 will ultimately lead to a more efficient business, and a migration which happens on your own terms, not determined by a hardware failure or lack of planning which can leave you exposed.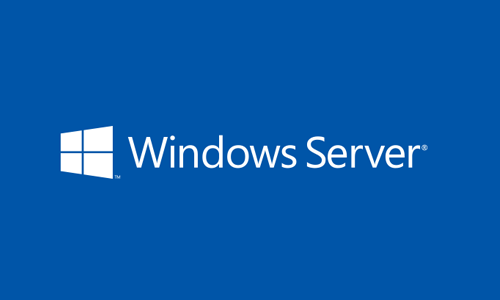 How will end of support impact you?
No updates
37 critical updates were released in 2013 for Windows Server 2003/R2 under Extended Support. No updates will be developed or released after end of support.
No support knock-on
Both virtualised and physical instances of Windows Server 2003 are vulnerable and would not pass a compliance audit. Many applications (including those from Microsoft) will also cease to be supported once the operating system they are running on is unsupported. Running the latest SQL on Windows Server 2003/R2? It won't be supported.
No compliance
Lack of compliance with various standards and regulations can be problematic. This may include non-compliance with key standards, or having to pay high penalties and transaction fees. For example, if you need to be PCI compliant and continue to run an out-of-support platform, Visa and MasterCard can withdraw their services.
No savings
A Support Agreement may have a high minimum entry cost, added costs for enhanced intrusion detection systems, more advanced firewalls, network segmentation, and other security measures – all simply to isolate Windows Server 2003 servers. While you may feel that upgrading legacy services is expensive, if you decide to delay the upgrade it would only be a temporary solution and should be balanced with a high level of protection and a comprehensive disaster recovery plan.
Consider the benefits of a planned upgrade, and the benefit to you of turning Windows Server 2003 end of support into a positive opportunity.
Reduce costs and get the most out of your IT investment
Run more applications on a single server, helping save on hardware costs and power bills, with built-in virtualisation from Hyper-V in Windows Server 2012 R2. Further reduce capital expenses by leveraging infrastructure cloud services such as Azure, instead of purchasing new hardware, wherever it makes sense for your business.
Get easy and cost-effective data storage
You work with all kinds of files and data today, from presentations, to spreadsheets, to photos and videos. Consolidate and maximise use of your existing storage infrastructure, and control storage costs resulting from expanding data requirements. Virtualise your storage with reliable and scalable SAN-like storage solutions at a fraction of the cost using Storage Spaces technologies built-into Windows Server 2012 R2.
The workloads and applications running on Windows Server 2003 now will become more expensive to manage and maintain
Security patches and hot-fixes will no longer be available, leaving servers and applications vulnerable to security threats and downtime
Outdated software will create compliance risks
You'll lose the opportunity to take immediate advantage of new IT infrastructure and applications developments, management tools, and cloud options
What should you do next
Download the Assessment and Planning Toolkit from microsoft to determine what systems and software you are currently running.
If you would like us to do this for you we can determine what you currently have and create a migration plan to suite you and your business.
Act now before you you wish you had!